The Money Connection:
Financing Your Business
Financing Your Business
Whether you are looking to buy a franchised business, already own a franchise, want to franchise your existing business, or as a franchisor want to expand your locations—you all have a need for good, reliable finance sources.
Here are some of the scenarios where a reputable money connection is needed:
For franchisors, new construction, acquisitions, reimages or refreshing the system
For franchise purchases (franchisee), usually in the $100K to $500K range, for real estate, building and leasehold improvements, equipment, working capital and franchise fees
For existing franchisees, need to reimage or revamp the business premises, need for additional working capital, and financing to purchase additional franchise units or enlarge the territory
For adaptations from an independent business to a franchise, need for legal fees, consulting, real estate expertise, and marketing expenses
Local banks are not the best options for funding a franchise. For example, new franchisees often go to their local banks for start-up funding. One study from a few years ago showed that only about 18% of the applications for these small business loans were actually funded.
What we have found at PureFranchise is that these lenders don't like the smaller sized loans and they feel that it is risky because the business is a start-up. Even though it's a franchise that has a lower failure rate than a non-franchised business, this lender will often still look at it as a start-up loan.
That's why we at PureFranchise believe that it is essential to get information and advice on your financial needs from those who are experts in this area.
We are here to learn about your financial requirements and will recommend the very best lender(s)  that we have partnered with that can service your needs with speed and professionalism.
Scroll down to fill out the form below and we will contact you shortly!
Request More Franchise Information
We will use any information you give us only to process your request. We will not sell, share or distribute this information to third parties and will always respect your privacy.
More on The Money Connection
In most cases, piecing together a financial package whether it is as a franchisee, a franchisor, or a small business—can be very challenging.
For new Franchisees, the package often consists of personal savings, family and friends investing, franchise system financing and a variety of banks and lending companies. Before you begin to try to raise the necessary capital, you need to take a realistic look at the financial burdens. Most franchise systems have minimum financial requirements which may, or may not, be communicated publicly. Some systems will talk to prospective franchisees about financing only after they have reviewed the prospect's qualifying questionnaire.
Advice: Before you get into lengthy discussions with the franchisor, find out what the franchisor considers to be the minimum financial requirements to license the franchise.
For Franchisors and independent small business owners in certain categories such as restaurants and hospitality there have been more choices than maybe ten years ago to raise working capital for your business.
PureFranchise has partnered with a variety and the best of these financial sources and we will give our recommendations to you.
Please fill out the form below so we can discuss your business and specific needs:
Request a Financial Consultation: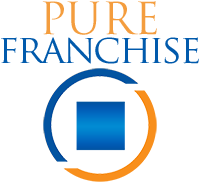 ABOUT PUREFRANCHISE.COM
Information, advice, and news about the world of franchising.
info@purefranchise.com
203-542-0778