Mary Tomzack talks about her interviews with just three of the many sports stars who look to franchising for their next career:
Request More Franchise Information
We will use any information you give us only to process your request. We will not sell, share or distribute this information to third parties and will always respect your privacy.
Whether your interest lies in buying a franchise or franchising your business, conducting thorough research is a crucial step toward franchise success. In today's business landscape, prospective franchisors and franchisees have multiple resources at their disposal including websites, informational gatherings, and even devoted franchise consulting services to help you make your professional dreams a reality. Ultimately, taking the time to do your due diligence in the early stages of your franchise journey can save you time, money and headaches in the long run. Not sure where to start? We've compiled a list of recommended franchising resources below to help you take a deeper dive into the world of franchising.
Franchise Trade Publications
Franchise Times – http://www.franchisetimes.com
Geared toward franchise owner-operators and senior executives of multi-unit franchise companies, this publication provides useful information about operating a franchise in today's economy.
Franchise Update – http://www.franchising.com/franchisors/
A source for up-to-date information on topics in franchising, as well as practical insights for developing a franchise business plan, local franchise marketing, questions to ask before buying a franchise and more.
Franchising World – http://franchisingworld.com
Owned by the International Franchise Association (IFA), this is the premier publication for the franchise community – featuring national, global, and legislative developments affecting the industry.
Franchising USA – http://www.franchisingusamagazine.com
This news site features valuable success stories from franchisors and franchisees, as well as information from industry experts about finding and choosing the best franchise opportunities.
Franchise Websites
Franchisehelp.com/about
The best website for exploring franchise business opportunities and to read about Mary Tomzack's role in this company as a widely quoted franchise expert.
Franchise.org
The official site of the International Franchise Association – the world's oldest and largest organization for franchise information, representing franchising worldwide.
Federal Trade Commission – https://www.ftc.gov
This government-sponsored source contains everything you need to know about buying a franchise and protecting yourself as a consumer in today's marketplace.
The Center for Total Quality Franchising – aafd.org
A source detailing legislative initiatives and best practices in franchising for franchisors, franchisees, franchise associations, and prospective buyers.
Franchise Trade Shows
International Franchise Expo (IFE) – http://www.ifeinfo.com
The International Franchise Expo (IFE) attracts hundreds of franchise opportunities and prospects from across the U.S. and around the world for annual conference and educational program centered around franchising.
West Coast Franchise Expo (WCFE) – http://www.wcfexpo.com
Drawing scores of franchise concepts and prospective franchisees throughout the West Coast, this event is great for anyone looking to learn more about the industry.
Franchise Expo South (FES) – http://www.franchiseexposouth.com
This event serves the Southwestern U.S., Latin America and the Caribbean; the premier gathering for industry leaders and interested prospects.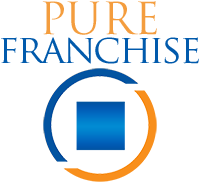 Get a free consultation with Mary Tomzack
Take advantage of this free service to decide on your next move. Make an informed decision!
Consultations can be scheduled Tuesday, Wednesday, Thursday from 10am-6pm (EST); Please indicate a favored time above.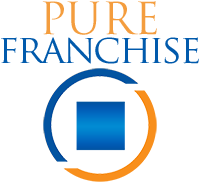 ABOUT PUREFRANCHISE.COM
Information, advice, and news about the world of franchising.
info@purefranchise.com
203-542-0778